UIAA president elections_Candidate_Amit Chowdhury(IMF)_ President UIAA…
페이지 정보
작성자
UAAA
댓글
0
조회
2,034회
작성일

20-09-03 18:44
본문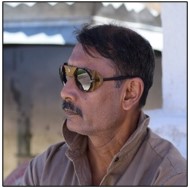 We will meet the UIAA president elections coming GA meeting 2020 in October which will be held by online system due to Covid 19 in the first time. We are very pleased to introduce one of candidate who comes from Indian Mountaineering Foundation(IMF), one of Asian members. Mr. Amit Chowdhury, current president of UIAA Safety Commission and member of management committee would like to introduce his profiles and climbing career in our website. It is highly welcomed to read all the stories. Thank you very much.  
FILES
Amit.docx (817.7K) 45down | DATE : 2020-09-03 18:59:03
---
Comment List
There are no registered comments.